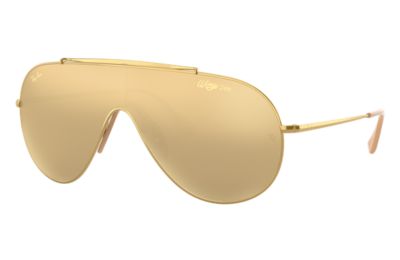 Ray-Ban Gold en Wings Gold Sunglasses Sunglasses, Yellow Lenses - Rb3597k
Elevate your look with this new high-flying take on an 80s classic. Wings have been revamped with a gold-plated lens that can't help but make you the center of attention. It boasts a flat bridge, flat temples, and a one-piece nose pad, which make all the difference. It's topped off by the iconic Wings logo on the lens and comes with exclusive, premium packaging.
Price: $518.00 from Ray Ban
Results from Amazon.com...
Sorry, no results from Amazon were found!